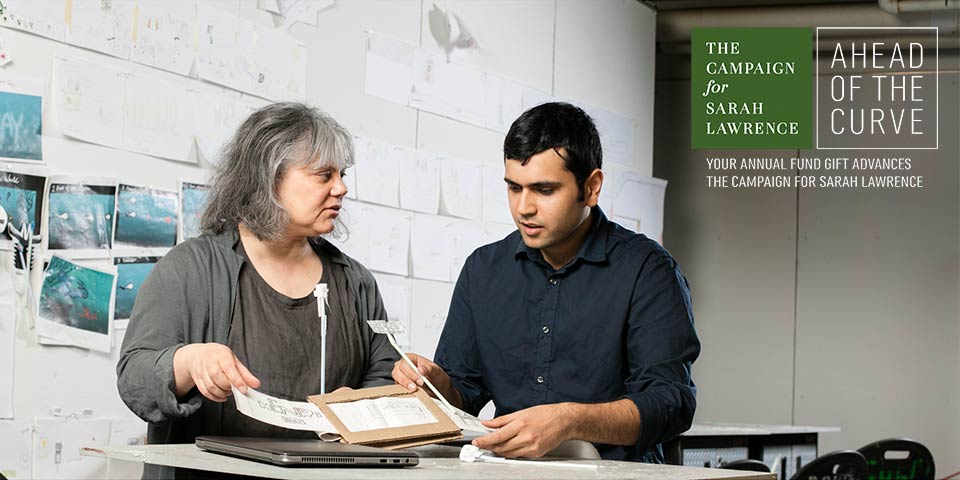 Surya Sangwan '17 had the opportunity to take video game design to a personal level in Angela Ferraiolo's "Radical Game Design" course. They sat down to talk about the project, their collaboration, and their Sarah Lawrence conference experience.
"All of my classes are set up to encourage students to feel a sense of ownership. My students are never doing assignments for me. They're doing their work. It's truly personal." —Angela Ferraiolo
#GivingTuesday – November 29 – is right around the corner. Support collaborations like Angela and Surya's that find creative ways to be kind and inclusive.