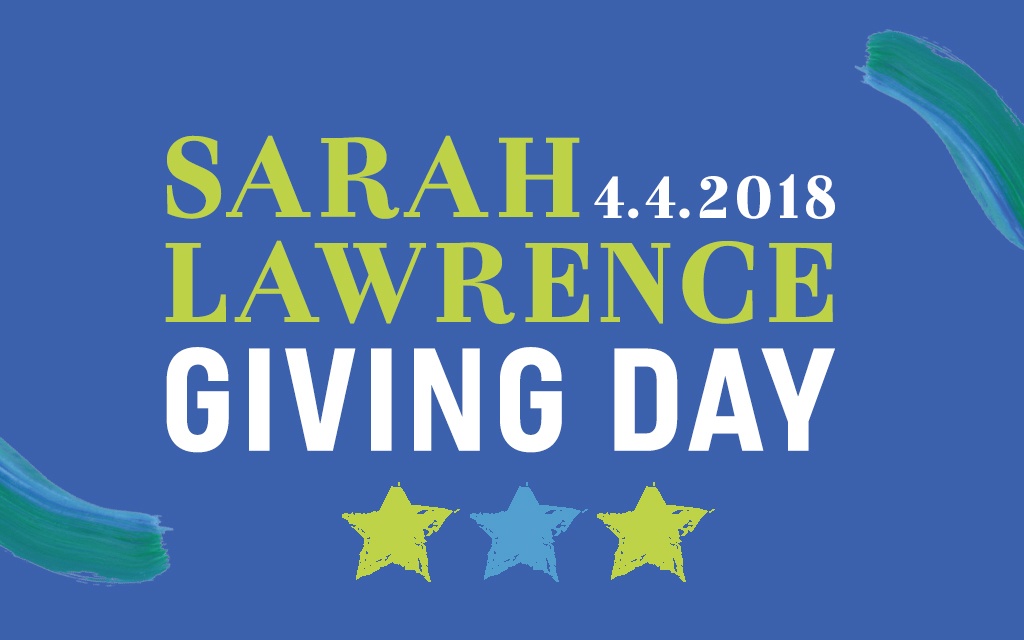 Celebrate Sarah Lawrence today. How do you celebrate? Participate!
Today, April 4, is Giving Day! What makes this one day so special? For today only, our generous trustees will match all gifts made, up to a combined total of $100,000.
Your gift has twice the impact today. Every matched dollar means double the resources for student scholarships, our esteemed faculty, and this one-of-a-kind education.
We also want your voice on Giving Day. We've shared some fascinating moments in Sarah Lawrence history. Now, we want your Sarah Lawrence memories! Share your Sarah Lawrence story or why you're for Sarah Lawrence on social media. Use the hashtag #1day4SarahLawrence, so we can share your post with the entire Sarah Lawrence community.
We're also thrilled to announce we have additional giving challenges! We're grateful for the enthusiasm shown by our Alumni Board, our Reunion Committee Volunteers, and others who wanted to make Giving Day even more special.
What can we do in one day? Let's find out when we come together, for #1day4SarahLawrence.