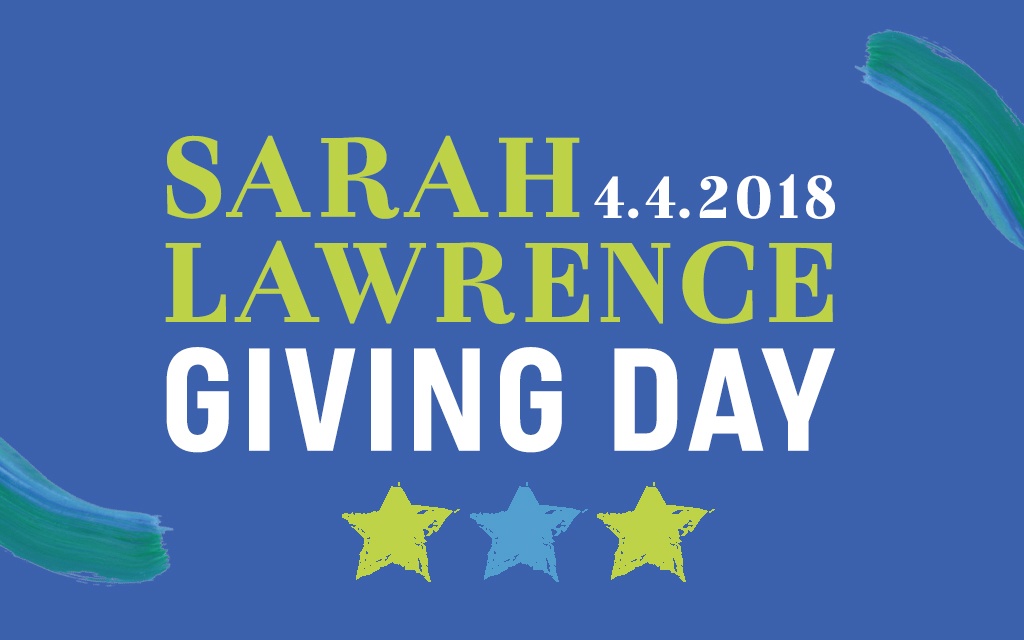 What can we do in one day?
Participate in Giving Day, our annual 24-hour fundraising challenge, and double your impact! For this one day only, our generous trustees will match your gift—and all gifts made—up to a combined gift total of $100,000. This means double the support for student scholarships, for our esteemed faculty, and for this one-of-a-kind education.
Last year, more than 750 members of the Sarah Lawrence community came together for Sarah Lawrence and made a gift on Giving Day.
Your enthusiasm can make the day a success. Celebrate and share Sarah Lawrence memories on social media with the hashtag #1day4SarahLawrence.
More news and announcements to come—learn more at sarahlawrence.edu/givingday. Can't wait for 4/4? Make a pledge at 914.813.9223 or contact us at annual@sarahlawrence.edu.