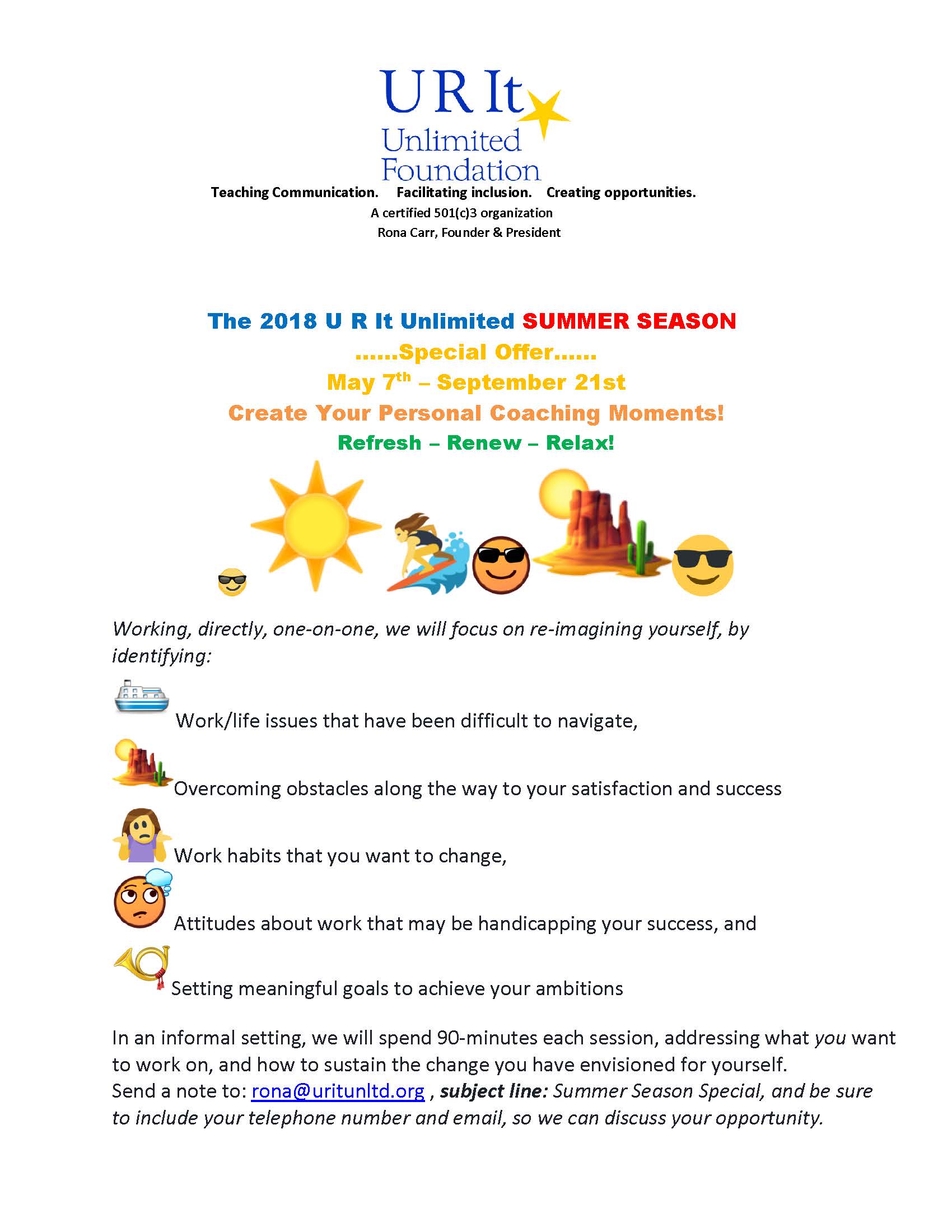 Rona Carr '74 is offering individual private workshops from May 7 - September 21 at The Goddard Community Center (647 Columbus Avenue, between W. 91st & 92nd Streets). "Working, directly, one-on-one, we will focus on re-imagining yourself, by identifying:
Work/life issues that have been difficult to navigate,
Overcoming obstacles along the way to your satisfaction and success
Work habits that you want to change,
Attitudes about work that may be handicapping your success, and
Setting meaningful goals to achieve your ambitions
In an informal setting, we will spend 90-minutes each session, addressing what you want to work on, and how to sustain the change you have envisioned for yourself. Email rona@uritunltd.org and be sure to include your telephone number and email, so we can discuss your opportunity." View the brochure.